Sustainability Policy
I pour a lot of love, time and energy into creating my embroidery art and I want my packaging to also reflect this too.
Sustainability is something close to my heart. One of my biggest brand values is looking after yourself, but I think it's equally important to care of the planet and our environments too. 
Stitch Ambition products are designed, created, packed and shipped by hand in the UK.
Creating Art for Life
My high quality hand embroidery art pieces are designed to live for a lifetime and treasured for many years to come. Not only is this due to their unique, one of a kind nature with special messages behind them, but also to tackle wastage.
FSC Certified
All of the wooden embroidery hoops that I use are FSC certified, meaning that they are made with materials from well-managed forests and/or recycled sources.
Ecologi - Planting Trees
Stitch Ambition is a member of Ecologi. We donate trees and fund climate projects around the world on a monthly basis, to take action for our climate. View our Ecologi profile here.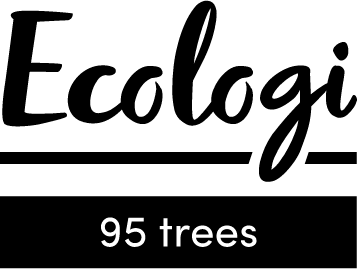 Packaging
Orders are packaged in brown boxes to make them sturdy and safe to travel. These boxes are 100% recyclable and can be placed in your home recycling - making it easier for you to care for the planet.
Every hoop comes gift wrapped lovingly in white tissue paper, which is vegan, eco friendly and recyclable. 
Hoop Bags
Inside the box, hoops are placed in a mini, branded bag. These are 100% cotton, meaning they are compostable. It has a lifespan of up to 12 years, and once you're finished with it you can shred it and add it to your home compost. If you'd prefer for your hoop not to arrive with an added cotton bag, please just pop a message in your order and I am more than happy to remove this from your packaged order.
Branding
I now use a branded stamp to stamp my packaging. This stamp is 100% vegan friendly using environmentally sourced oak, and natural eco rubber. 
My business cards are FSC certified and Rainforest Alliance Certified, and are printed by a company that is working to become carbon neutral.
Clean Creatives Pledge
I have also signed the Clean Creatives pledge, meaning that I will not work with companies or brands in the fossil fuel industry.
Open to Ideas
Sustainability and helping the planet is really important to me, and this policy is reviewed every month so that I can make improvements and continue to ensure Stitch Ambition is eco-friendly. If you have any ideas or feedback on how to make my business even more sustainable, I would genuinely love to hear - please email me at hello@stitchambition.com.